Head Count System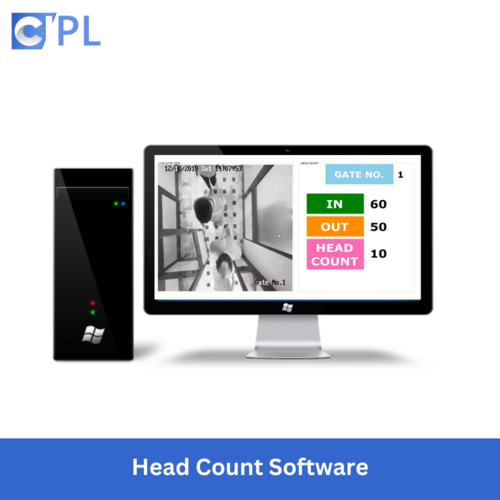 Head Count System
Product Description
The Head Count Software is a powerful tool designed to track the number of employees present at a site in real time. Its primary purpose is to aid in emergency preparedness, but it also offers additional features such as greetings, company news, and access control.
Key Features:
Real-time Live Dashboard: Provides a quick and easy way to monitor the number of people on-site with a "One Glance" dashboard.
Zone and Floor Information: Offers detailed information about the distribution of personnel across different areas.
Emergency Fire List: Automatically generates and prints an emergency fire list during critical situations.
Alerts for Red Flagged Zones: Issues alerts when individuals enter sensitive or restricted areas.
Overcrowding Monitoring: Actively monitors areas for overcrowding, ensuring compliance with capacity regulations.
Compliance with Safety Regulations: Aligns with building safety and emergency rules to meet regulatory requirements.
Flexible Count Display: Allows for various display options, such as zone readers, limited capacity zones, and restricted entry areas.
Customizable Location Settings: Users can specify areas and zones within the premises to be included in the headcount.
Access Control: Enables restricted access to specific areas for employees and visitors, enhancing overall safety and security.
Detailed Personnel Breakdown: Provides a breakdown of the total count into employees, visitors, and contract workers for better workforce management.
Key Benefits:
Integration with Time Attendance System: Seamlessly integrates with the organization's time attendance system for streamlined data management and reporting.
Efficient Employee Tracking: Enables accurate tracking of employees within the premises, enhancing security and accountability.
Department-wise Reporting: Provides categorized reports by departments, simplifying data analysis and decision-making.
Data Processing Elimination: Online data downloading capabilities eliminate the need for manual processing, saving time and effort.
In summary, the Head Count Software offers a comprehensive solution for tracking personnel at company sites. With real-time insights, emergency preparedness features, access control, and customizable reporting, it simplifies workforce management and ensures compliance with safety regulations. Integration with existing systems streamlines data management, making it an efficient tool for organizations.
Trade Information
Asia Australia Central America North America South America Eastern Europe Western Europe Middle East Africa

All India