Head Count Software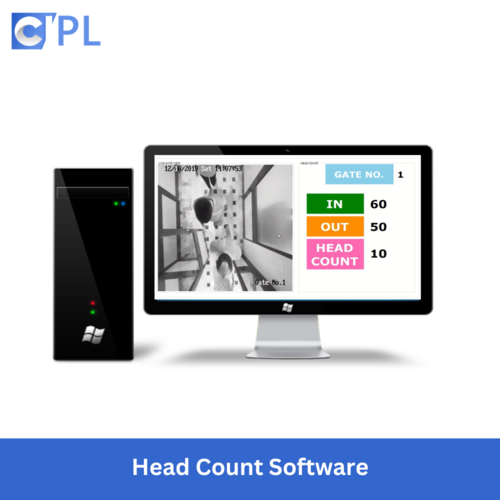 Head Count Software
Product Description
The Head Count Software is an invaluable tool designed to track and monitor the number of employees present at a specific site in real time.
Key Features:
Real-time Live Dashboard: The software provides an at-a-glance view of the employee count within the site, divided into different fields or zones, enabling easy monitoring.
Zone and Floor Information: Detailed information about employee distribution across zones and floors is available for efficient workforce management.
Emergency Fire List: In case of emergencies, the software automatically generates and prints an emergency fire list, offering essential information about on-site individuals.
Alerts for Red-Flagged Zones: Security and compliance are enhanced through alert notifications when individuals enter sensitive or restricted zones.
Overcrowding Monitoring: The software actively monitors areas for overcrowding, ensuring compliance with capacity regulations and managing people flow effectively.
Compliance with Safety Regulations: By aligning with building safety and emergency rules, the software helps organizations meet regulatory requirements.
Flexible Count Display: The employee count can be displayed in various formats, such as zone readers, limited capacity zones, and restricted entry areas, ensuring security and controlled access.
Customizable Location Settings: Users can define specific areas, locations, and zones within the premises to be included in the headcount.
Access Control: The software enables restricted access to certain areas for designated employees or visitors, enhancing overall safety and security.
Detailed Personnel Breakdown: It provides a breakdown of the total count into employees, visitors, and contract workers, facilitating better workforce management.
Key Benefits:
Integration with Time Attendance System: The software seamlessly integrates with the organization's time attendance system, streamlining data management and reporting processes.
Efficient Employee Tracking: Accurate tracking of employees within the premises ensures accountability and enhances security.
Department-wise Reporting: The software offers direct reports categorized by departments, simplifying data analysis and decision-making.
Data Processing Elimination: Online data downloading capabilities eliminate the need for manual data processing, saving time and effort.
In summary, the Head Count Software provides a comprehensive solution for tracking personnel at company sites. It offers real-time insights, supports emergency preparedness, and includes features such as access control and customizable reporting. By integrating with existing systems, it simplifies workforce management and ensures compliance with safety regulations.